De afgelopen weken zijn de lange rentes in de Eurozone wat omhoog gekropen. Ze zijn overigens nog steeds bijzonder laag: de Nederlandse overheid kan nu voor 0,5% tien jaar lenen. De geldmarktrentes in Europa hebben nog niet bewogen: de driemaands euribor is nog net zo -0.3% als hij al een maandje of wat is.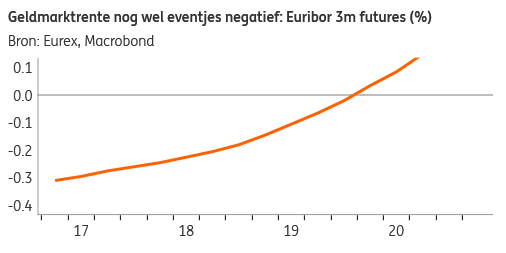 Kortom, de lage-renteproblematiek is in feite niet minder nijpend dan hij een maand geleden was. Die lage rente heeft potentieel grote effecten op de inkomsten en uitgaven van een bank. De bankbalans gedraagt zich hierbij als een groot containerschip: veranderingen in de rente hebben maar heel langzaam effect. Dat betekent dat terwijl de ECB de rente al 2½ jaar lang onder nul heeft staan, de volle negatieve impact daarvan op banken nog moet komen. Dat containerschip betekent ook dat, als de marktrentes echt gaan stijgen, het even kan duren voordat banken hier de positieve effecten van merken.
In onderstaand rapport staan de mogelijkheden uiteengezet die banken hebben om de gevolgen van de lage rente op te vangen.

Rapport hierboven niet zichtbaar? Bekijk rechtstreeks op Slideshare of download PDF.